Book Review: Transcending Self and Other Through Akogare [Desire] (Chisato Nonaka)
Akiko C. Mereu

Centre for Applied English Studies, The University of Hong Kong
Keywords:
applied linguistics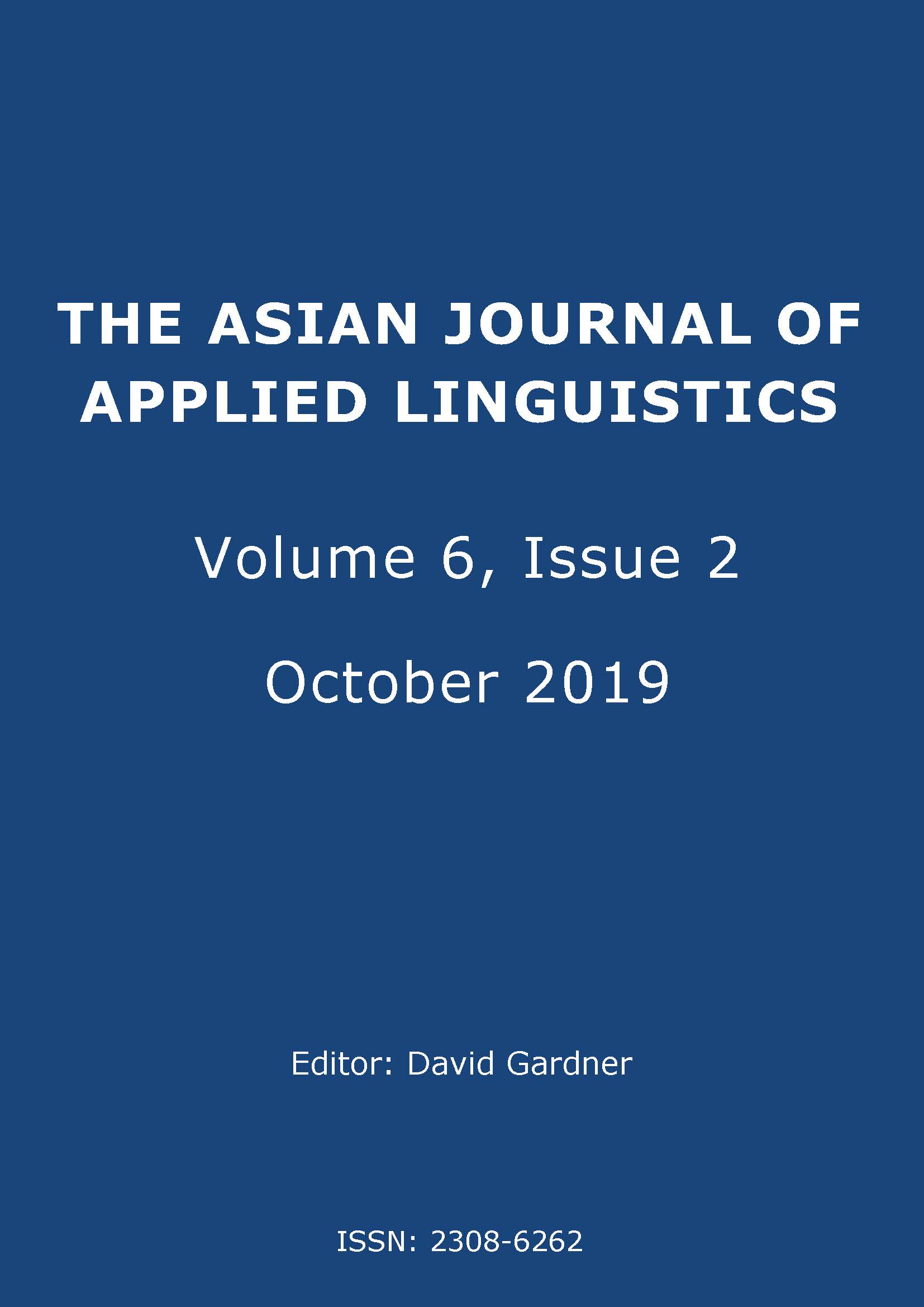 How to Cite
Mereu, A. C. (2019). Book Review: Transcending Self and Other Through Akogare [Desire] (Chisato Nonaka). The Asian Journal of Applied Linguistics, 6(2), 254-256. Retrieved from https://caes.hku.hk/ajal/index.php/ajal/article/view/705
Authors who publish with this journal agree to the following terms:
Authors retain copyright and grant the journal right of first publication.
Authors are able to enter into separate, additional contractual arrangements for the non-exclusive distribution of the journal's published version of the work (e.g., post it to an institutional repository or publish it in a book),

with an acknowledgement of its initial publication in this journal

.
Note: Authors are encouraged to post copies of their AJAL published papers to their own institutional or personal/professional websites along with a link to the original paper at the AJAL website. This will assist in diseminating their work as well as raising awareness of the journal.