The avoidance of phrasal verbs by adult Chinese immigrants: the effective exposure to the L2 environment, language proficiency and the causes of avoidance behaviour
Abby Ping Wang

Birmingham City University, UK
Keywords:
avoidance, phrasal verbs, social and psychological impacts
Abstract
The study reported in this paper identifies the influences of exposure to a second language (L2) environment and language proficiency on the avoidance of phrasal verbs among Chinese immigrants residing in the UK. It then discusses the social and psycholinguistic aspects of the causes behind this behaviour. Four Chinese groups and one native-speaker group (total 55 participants) took a multiple-choice test and completed a questionnaire. There were two major findings: 1) Exposure itself does not necessarily lead to non-avoidance of phrasal verbs, as the Chinese immigrants with lower language proficiency still avoid using them after a number of years residence in the UK; 2) Language proficiency affects the L2 speakers' avoidance behaviour. The results suggest that effective exposure to the target language environment when combined with advanced language proficiency, positively reduces the Chinese immigrant participants' avoidance behaviour when using phrasal verbs, and also confirms that avoidance behaviour is consistent with the interlanguage development framework proposed by (Liao & Fukuya, 2004).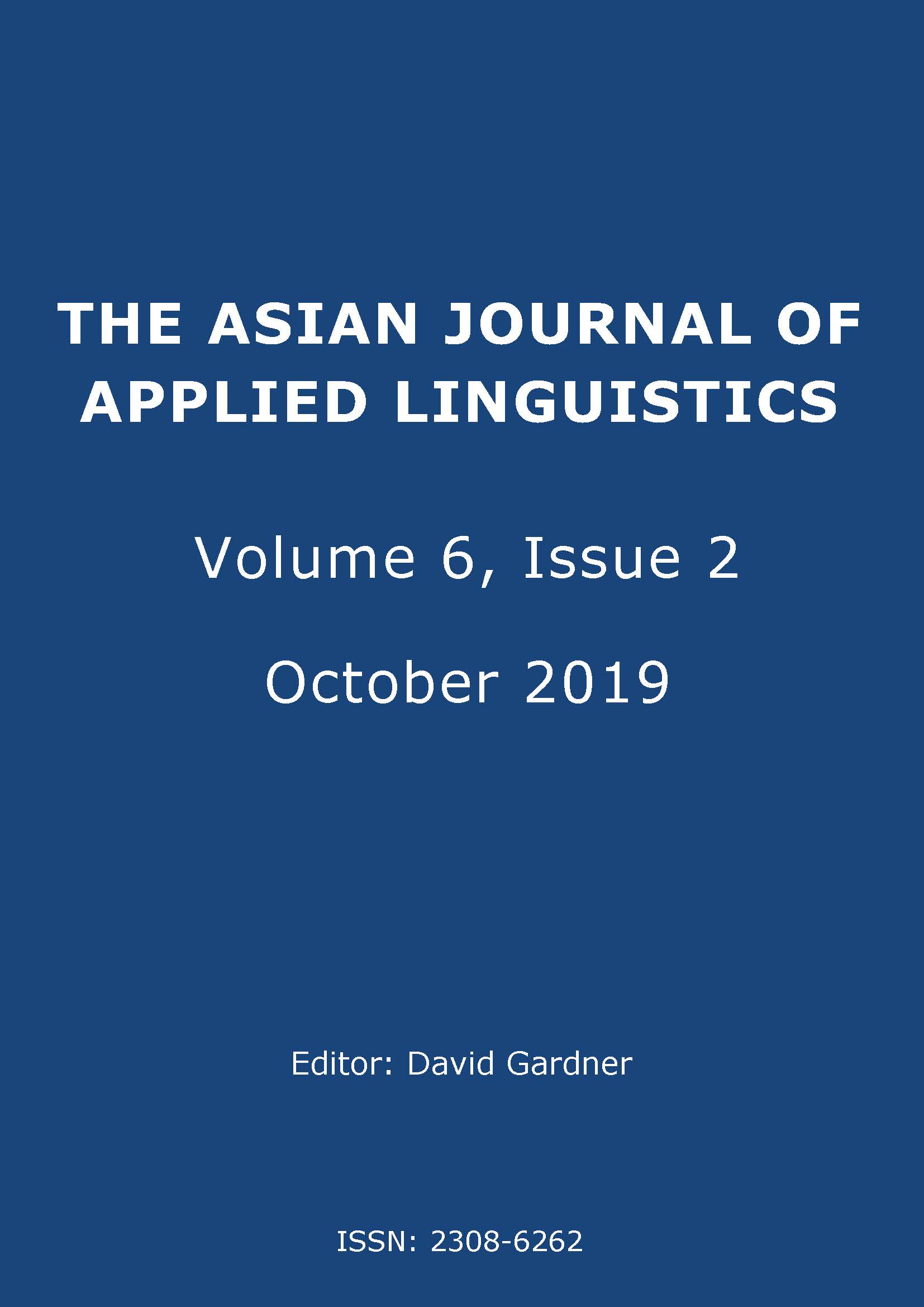 How to Cite
Wang, A. P. (2019). The avoidance of phrasal verbs by adult Chinese immigrants: the effective exposure to the L2 environment, language proficiency and the causes of avoidance behaviour. The Asian Journal of Applied Linguistics, 6(2), 118-137. Retrieved from https://caes.hku.hk/ajal/index.php/ajal/article/view/647
Authors who publish with this journal agree to the following terms:
Authors retain copyright and grant the journal right of first publication.
Authors are able to enter into separate, additional contractual arrangements for the non-exclusive distribution of the journal's published version of the work (e.g., post it to an institutional repository or publish it in a book),

with an acknowledgement of its initial publication in this journal

.
Note: Authors are encouraged to post copies of their AJAL published papers to their own institutional or personal/professional websites along with a link to the original paper at the AJAL website. This will assist in diseminating their work as well as raising awareness of the journal.