Tracing nativised irregular verbs in Malaysian English
Keywords:
Suffix, Past Tense, Past Participle, variety of English, Malaysian English
Abstract
The alternate use of suffix –t and –ed among Malaysians has become a concern since it can denote conformity towards British English, American English or be deemed as a form of grammatical nativisation. This study aims to reveal the preferred suffix variant used by Malaysians when forming the past tense and past participle. A Malaysian online English newspaper corpus representing acrolectal Malaysian English was built to facilitate this study. Twelve irregular verbs that can take suffix –t and –ed were analysed using WordSmith Tools 5. Findings showed that Malaysians generally prefer to use suffix –ed when forming the past tense but opt for suffix –t when forming the past participle. The integration of morphological elements from both British English and American English into everyday use by Malaysians seems to be contributing towards grammatical nativisation, ultimately a standardised variety if it persists.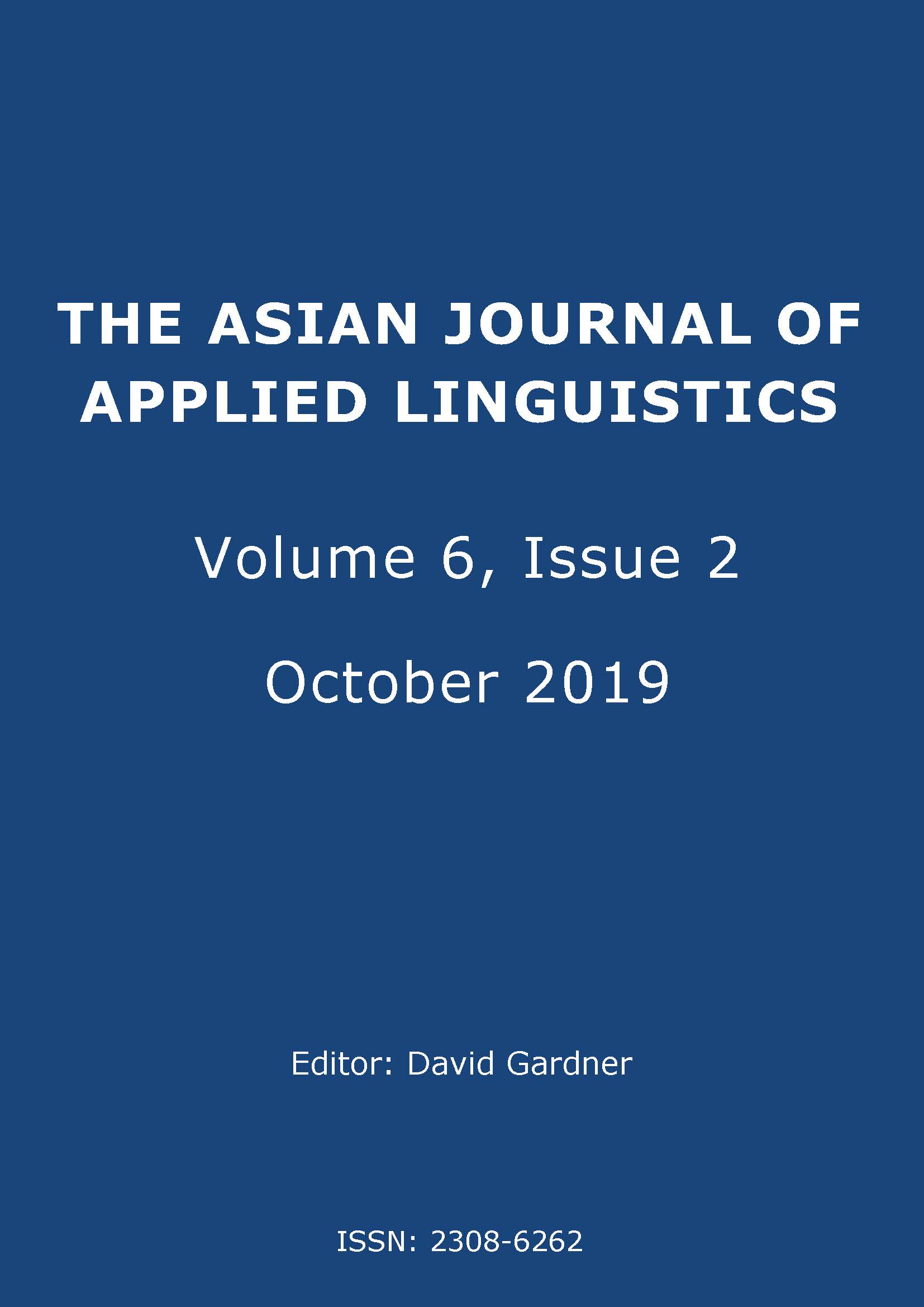 How to Cite
Chai, J. M., & Ong, C. S. B. (2019). Tracing nativised irregular verbs in Malaysian English. The Asian Journal of Applied Linguistics, 6(2), 210-220. Retrieved from https://caes.hku.hk/ajal/index.php/ajal/article/view/646
Authors who publish with this journal agree to the following terms:
Authors retain copyright and grant the journal right of first publication.
Authors are able to enter into separate, additional contractual arrangements for the non-exclusive distribution of the journal's published version of the work (e.g., post it to an institutional repository or publish it in a book),

with an acknowledgement of its initial publication in this journal

.
Note: Authors are encouraged to post copies of their AJAL published papers to their own institutional or personal/professional websites along with a link to the original paper at the AJAL website. This will assist in diseminating their work as well as raising awareness of the journal.