EFL teachers' and learners' beliefs toward communicative language teaching
Nhem Davut

Royal University of Phnom Penh
Keywords:
Communicative Language Teaching, Language acquisition, Language Learning, and Teachers' and learners' Beliefs
Abstract
This paper investigates Cambodian EFL teachers' and students' beliefs about communicative language teaching (CLT) in Phnom Penh, Cambodia. A quantitative approach was employed in the study; 33 teachers and 80 students responded to a questionnaire adapted from Khatib and Tootkaboni (2017). The questionnaire covers six aspects of CLT (the role of learners; the role of teachers; the role of grammar; the role of the learners' native language; pair and group work activities, and error and correction). The results show that teachers and students held positive beliefs toward CLT, especially regarding the roles of teachers and learners, and pair/group work. In addition, teachers and students held different beliefs about CLT in the areas of the role of teachers, the role of the native language, and pair/group work. This study concludes that CLT is positively welcomed in the Cambodian context.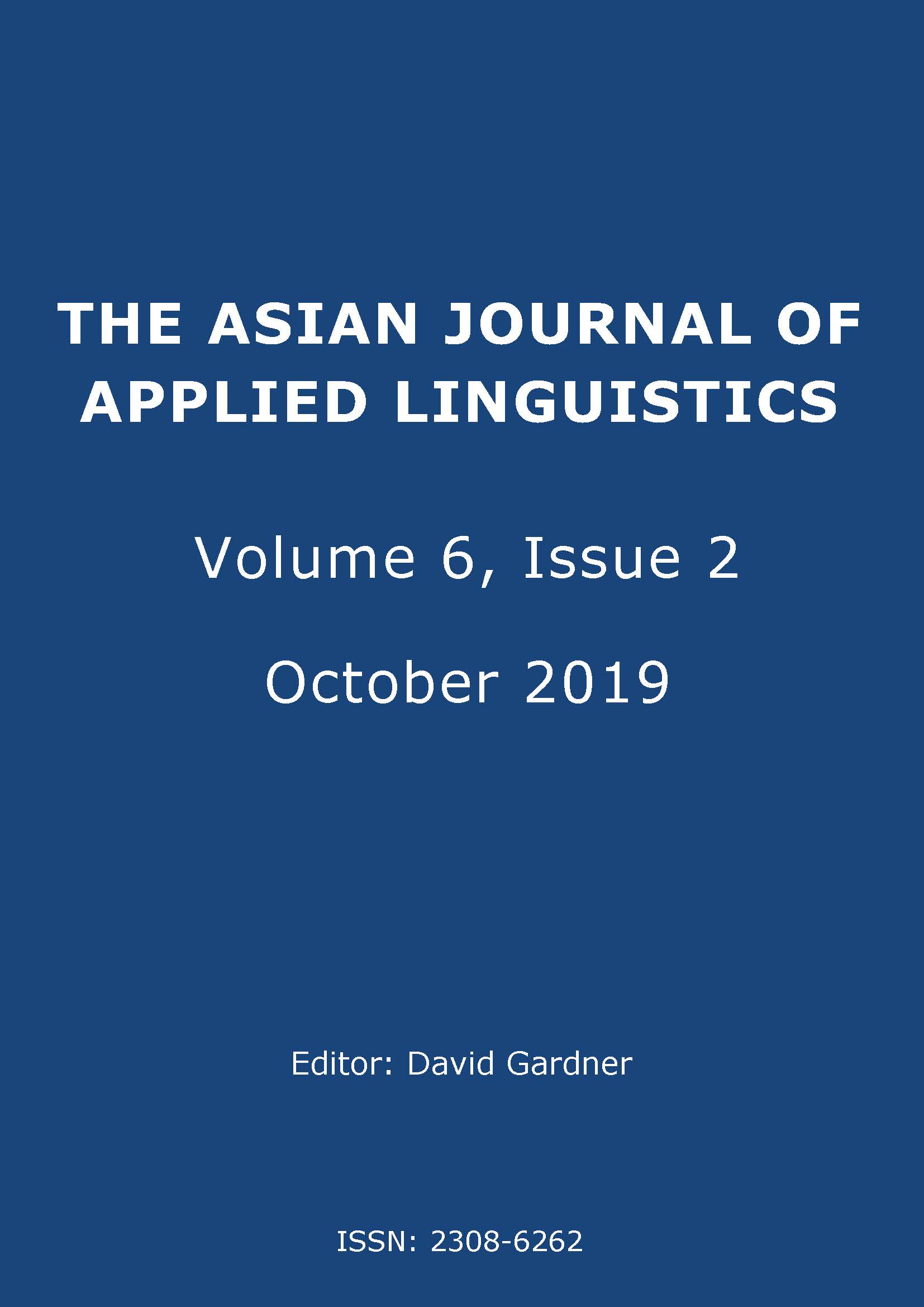 How to Cite
Davut, N. (2019). EFL teachers' and learners' beliefs toward communicative language teaching. The Asian Journal of Applied Linguistics, 6(2), 238-251. Retrieved from https://caes.hku.hk/ajal/index.php/ajal/article/view/605
Authors who publish with this journal agree to the following terms:
Authors retain copyright and grant the journal right of first publication.
Authors are able to enter into separate, additional contractual arrangements for the non-exclusive distribution of the journal's published version of the work (e.g., post it to an institutional repository or publish it in a book),

with an acknowledgement of its initial publication in this journal

.
Note: Authors are encouraged to post copies of their AJAL published papers to their own institutional or personal/professional websites along with a link to the original paper at the AJAL website. This will assist in diseminating their work as well as raising awareness of the journal.