Collaborative knowledge co-construction about an English article system
Yu Tomiwa

Todaiji Gakuen Junior and Senior High School
Keywords:
collaborative dialogue, collaborative learning, article system, language related episodes (LREs), Japanese EFL learners
Abstract
Pair work and group work are widely researched in the field of second-language education and there has been considerable focus on exploring their effectiveness and the nature of learning they represent within the Vygotskian sociocultural theoretical framework. However, there is little consensus about how learners solve problems together and what influence such experiences have on their linguistic knowledge, particularly in grammar-focused tasks with a special focus on complex linguistic items. This paper describes a case study which explores the impact of collaborative dialogue on learners' joint performance and their understanding of the English article system. The results show that collaboration helps the learners' joint performance by providing them with chances to pool their linguistic knowledge, particularly with the use of their first language for context comprehension as a basis for article selection. However, the results also suggest that such interactions do not always have a positive impact on individuals' understanding of the article system, leaving some of the questions raised during interaction unsolved. From those results, the current paper notes the importance of establishing an appropriate learning condition with the aim of maximising the learning opportunities collaborative work generates.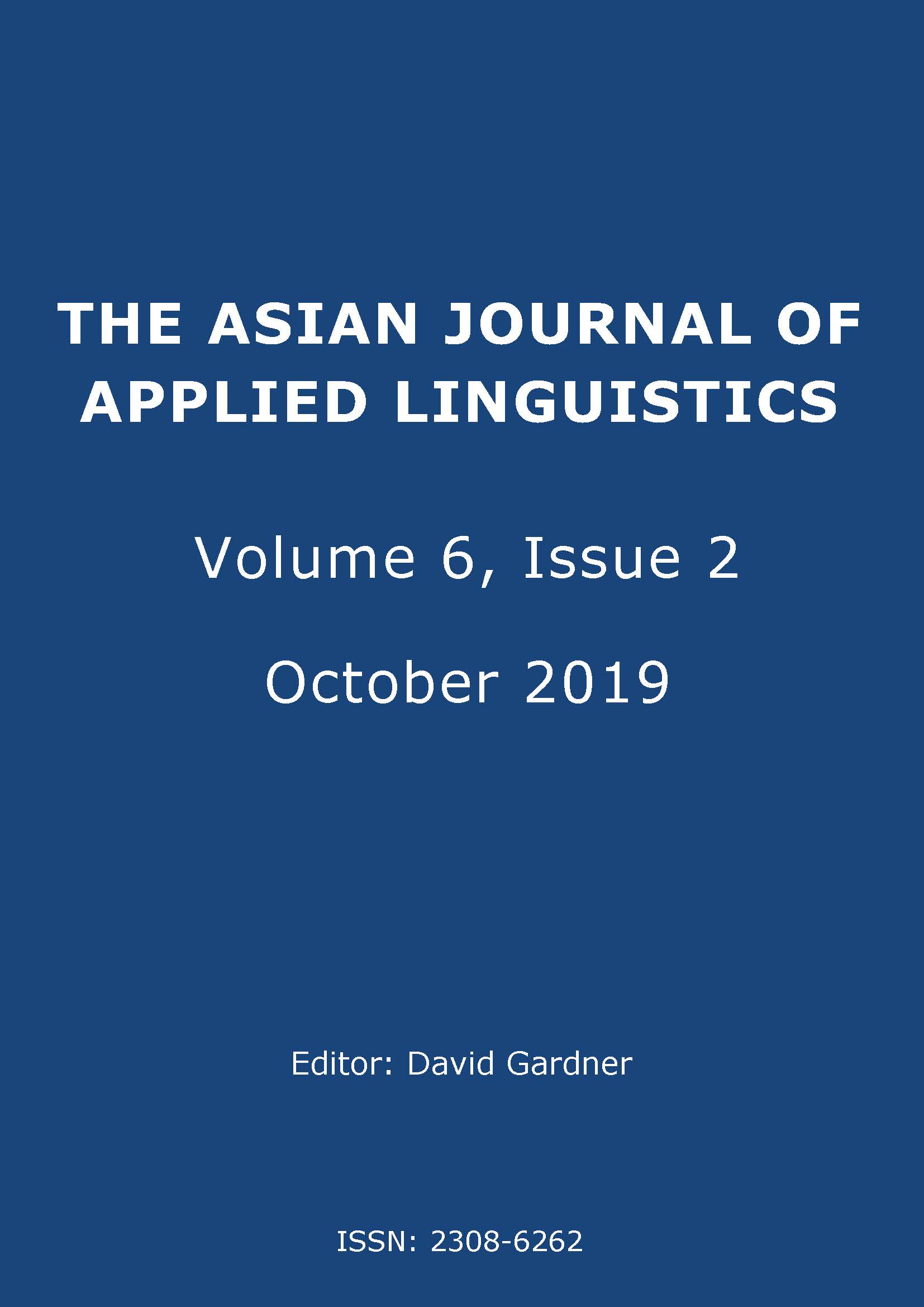 How to Cite
Tomiwa, Y. (2019). Collaborative knowledge co-construction about an English article system. The Asian Journal of Applied Linguistics, 6(2), 138-152. Retrieved from https://caes.hku.hk/ajal/index.php/ajal/article/view/565
Authors who publish with this journal agree to the following terms:
Authors retain copyright and grant the journal right of first publication.
Authors are able to enter into separate, additional contractual arrangements for the non-exclusive distribution of the journal's published version of the work (e.g., post it to an institutional repository or publish it in a book),

with an acknowledgement of its initial publication in this journal

.
Note: Authors are encouraged to post copies of their AJAL published papers to their own institutional or personal/professional websites along with a link to the original paper at the AJAL website. This will assist in diseminating their work as well as raising awareness of the journal.