---

Many congratulations to my CAES colleagues on 30 years of outstanding achievement. All best wishes for the years ahead as we work together to extend the excellent work of the Centre at HKU and beyond!
Professor Ian Holliday, Vice President (Teaching and Learning), HKU
My warmest congratulations to all colleagues in CAES on their 30th anniversary! CAES enjoys a well-deserved reputation of innovation and excellence in the delivery of second-language education. Looking ahead, its next phase of development could not be more exciting!
Professor Derek Collins, Dean of Arts, HKU
Congratulations to you all on CAES's 30th anniversary. It is time to reflect on all the achievements of the Centre and to celebrate arriving at this milestone. This is the launch pad for the new era of CAES. I wish you all every success!
Dr. Alessandro Benati, Director of CAES, HKU
---

| | |
| --- | --- |
| | CAES embraces a scholarship-informed teaching approach which provides a range of benefits to our staff and students. To mark the Anniversary Celebration, three Scholarship Thematic Teams have been established to provide channels for staff to apply the knowledge and skills gained in scholarship to their teaching curriculum and activities, demonstrating continuous development, innovation and improvement in their teaching practice. The three teams cover areas such as materials development, classroom pedagogy and language assessment. More information can be found on the CAES Scholarship website. |
| | |
| --- | --- |
| | CAES is proud to launch a brand-new teacher training programme Teaching English for Academic Purposes from 29 May to 2 June 2023. This 30-hour teacher professional development programme provides participants with a good foundation and solid understanding of the current principles and practices of teaching and learning in the field of English for Academic Purposes (EAP). It offers participants a unique opportunity to meet professional EAP teachers, develop professional networks and advance their pedagogical knowledge and teaching skills. The programme promotes scholarship-informed teaching, shares our expertise in academic literacy to a wider community outside HKU and further promotes CAES as a leading centre in English language education in the region and beyond. Details about the programme can be found on EAP Teacher Professional Development Programme |
| | |
| --- | --- |
| | CAES hosted an Anniversary Gala Dinner in The Ming Pavilion (14/F K K Leung Building, HKU) on 4 May 2023 (Thursday) to mark its 30th Anniversary. The Dinner was a precious and meaningful moment for all CAES staff to get together with distinguished guests from the HKU Senior Management Team and language centres from local prestigious universities, former long-serving staff members from CAES, as well as alumni. |
CAES organized a Colloquium on 17 May 2023 (Wednesday) to mark the finale of the Centre's year-long anniversary celebrations.

Date: 17 May 2023 (Wednesday)

Time: 9.30am to 1.00pm (HK Time)

Venue: CPD3.04, Run Run Shaw Tower, Centennial Campus, The University of Hong Kong

Supported by Louis Cha Fund, the main purpose of this colloquium is three-fold:

To develop a view of language as a complex, and mental phenomena, and the fact that humans have special cognitive mechanisms specifically designed to deal with language;

To develop a new research agenda measuring the effects of language instruction, one that ensures the use of more refined methodological tools;

To develop a research informed-teaching approach to language instruction which can have a direct impact on teaching, learning and language policies among policy makers.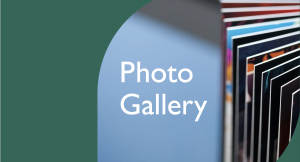 Click here for the highlights of the Anniversary Gala Dinner and Colloquium