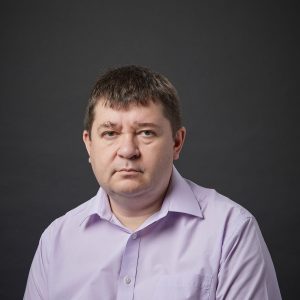 Lecturer
BSc in Surveying Science, University of Newcastle Upon Tyne
MA in Applied Linguistics, University of Birmingham
Royal Society of Arts [RSA]: Certificate [CELTA] and Diploma [DELTA]
Cambridge ESOL Teacher Trainer: CELTA and DELTA
Simon is a lecturer at the Centre for
Applied English Studies. He is currently a member of the CIC Project team and responsible for the professional development activities of the project. He is also currently the CAES Programme Coordinator for the Faculty of Science and specializes in teaching English for medicine, engineering and science courses to undergraduate and postgraduate students. He has also been the CAES Programme Coordinator for the Faculty of Medicine. He has been involved in education for 28 years and has worked in various countries such as Poland, Spain, Argentina, Thailand, Vietnam and Hong Kong. He has extensive managerial and teacher
training experience as he was a Centre Manager and a Cambridge ESOL teacher
trainer working for diverse organizations such as International House, the
British Council, the Study Group (ILA Vietnam), the University of Leeds, and
the City University of Hong Kong. Prior to working in education, he worked as a
hydrographic surveyor in the UK oil industry. His research interests include
teacher training, materials design, academic writing, and critical discourse
analysis. He has an MA in Applied Linguistics and his dissertation was on the
use of popular science writing with undergraduate science students.
Special Interest Groups:
Assessment