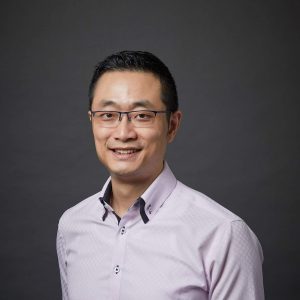 Lecturer
BA in English Studies and Linguistics, The University of Hong Kong
M.Phil in Linguistics, The University of Hong Kong
M.Phil in English and Applied Linguistics, University of Cambridge
PhD in English Studies, The University of Hong Kong
Parco received his PhD degree from The University of Hong Kong. His doctoral thesis concerning the triad discourse, criminal ideologies, and underworld
cultures of Hong Kong crime syndicates was conducted from a CDA (Critical Discourse Analysis) perspective. Further, he obtained two MPhil degrees, with one focusing on English and Applied Linguistics and the other one on (Socio)Linguistics (specifically, the youth slanguage of Hong Kong adolescents). Before joining CAES, Parco worked as a demonstrator in the School of Humanities (Linguistics) and School of English, teaching courses such as language and communication, syntax, and phonetics. He had also taught in different educational institutes and commercial English learning centres in Hong Kong.
At CAES, Parco mainly teaches CAES1000 Core University English (CUE). He is also the Programme Coordinator of the course. In addition, he teaches MAAL6027 Discourse Analysis and supervises postgraduate students writing their dissertations for the MAAL (M.A. in Applied Linguistics) programme. His research interests focus on (critical) discourse analysis, sociolinguistics, semantics, and pragmatics.
Special Interest Groups:
Genres
Professional Affiliations:
Linguistic Society of Hong Kong (LSHK)
Hong Kong Association for Applied Linguistics (HAAL)
Other Major Administrative Roles:
Programme Coordinator: CAES1000 Core University English
Member, Committee on Chinese and English Language Enhancement (CCELE)
Selected Publications / Presentations:
Fong, N., Wong, P.M.T., & Lau, K.K. (2019). Technology-driven Language Learning: Self-training Modules on Grammar for Academic English. Paper presented at 2019 Continuing Professional Development Symposium for Hong Kong University Language Centres, "Higher Education Best Practices – English Teaching and Learning in Hong Kong", The University of Science & Technology.
Fong, N., & Wong, P.M.T. (2019). An EAP Course for ALL Undergraduates: Diversity & Challenges. Paper presented at 54th RELC International Conference and 5th Asia-Pacific LSP and Professional Communication Association Conference, Singapore.
Wong, P.M.T. (2018). Neglected Features in Hong Kong Triad Movies. Paper presented at the Special Interest Group (SIG), Centre for Applied English Studies, The University of Hong Kong.
Grants / Awards / Other Achievements:
Knowledge Exchange (KE) Projects (Project Team Member; Project title: Grammar for Academic English: A Self-training Module) (2018-2019; with Dr. Natalie Fong and others)
Knowledge Exchange (KE) Projects (Project Team Member; Publicity and Outreach Committee (POC); Project title: ProWrite: One Click to Success (2014-2015); Project title: E3 (Engage, Empower & Enhance): An Evaluation of the Impact of ProWriteHK (2015-2016); with Dr. Ken Lau and others; URL: http://caes.hku.hk/prowritehk/)
Co-Investigator of a Teaching Development Grant (TDG) project (Project title: Blending Academic and Professional Literacies -Developing an English-in-the-discipline Course for Social Work with Genre Pedagogy) (2014-2015; with Dr. Joanna Lee and Dr. Ellie Law)
Office: Room 6.51
Telephone: 3917 7333
Email Address: pmtw2@hku.hk