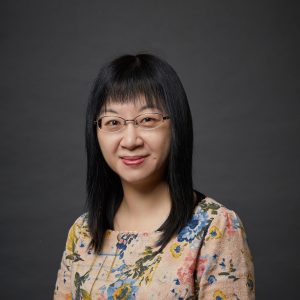 Senior Lecturer
BA, Department of English, City University of Hong Kong (First Class Honors)
MPhil in Communication, School of Journalism & Communication, The Chinese University of Hong Kong
PhD in Education, Faculty of Education, The University of Hong Kong
Upon graduation, Natalie worked as a Senior Research Assistant for the Standing Committee on Language Education & Research (SCOLAR) in the Education and Manpower Bureau of the Government of the HKSAR. She then started her teaching career at the Language Centre of the Hong Kong University of Science and Technology. She was the coordinator of CAES1000 Core University English, an English for Academic Purposes course for Year 1 students from Jan 2015 to Dec 2018. She was also involved in developing materials for English-in-the-Discipline (ED) courses for Faculty of Education in the new 4-year curriculum. Currently, she is leading an in-house project of Learning Transferability which is to explore the impact of students' knowledge acquired through CAES1000 on Common
Core courses and to evaluate learning transfer from ED courses to Faculty courses.
She has also contributed to teaching Second Language Curricula for the Master of Arts in Applied Linguistics. Her research interests include curriculum development in English for Academic and Specific Purposes, teaching English across curriculum, classroom interaction and second language education.
Special Interest Groups:
Genres
In-House Committees:
Masters Committee
Professional Affiliations:
American Educational Research Association (AERA)
Other Major Administrative Roles:
Deputy Coordinator, CAES1000 Core University English 
Member, Language Proficiency Assessment for Teachers (English Language) Subject Committee, Hong Kong Examinations and Assessment Authority
Selected Publications / Presentations:
Yung, W. H. K. & Fong, N. (2019). Learning EAP at university: Perceptions of high-achieving first-year ESL undergraduates. English Language Teaching Journal, 73(3), 306-315.
Technology-driven
Language Learning: Self-training Modules on Grammar for Academic English. Paper
presented at 2019 Continuing Professional
Development Symposium for Hong Kong University Language Centres, "Higher education best practices – English teaching and
learning in Hong Kong", The University of Science & Technology, 5 June 2019
(with Dr. Parco Wong & Dr. Ken Lau).
An
EAP Course for ALL Undergraduates: Diversity & Challenges. Paper presented
at 54th
RELC International Conference and 5th Asia-Pacific LSP and Professional Communication
Association Conference, Singapore, 11 – 13 Mar 2019 (with Dr. Parco Wong).
Grants / Awards / Other Achievements:
Knowledge Exchange Grant. (Completed in June 2019). Project Coordinator. "Grammar for Academic English: A Self-training Module".

Research and Development Projects Grant. The Standing Committee on Language Education and Research (SCOLAR), Education Bureau, HKSAR. (Completed in July 2017). Co-nvestigator. "Analysing English Learners' Experiences in the Transition from Senior Secondary Mainstream and Shadow Education to University Studies". (Principal Investigator: Yung, W. H. K.- HKEdU).
Teaching Development Grant (Completed in Aug 2016). Principal Investigator. "Development of E-learning and Peer Assessment Activities for an English-in-the-Discipline Course for Speech & Hearing Sciences Students". 
Office: Room 6.24
Telephone: 3917 2033
Email Address: fongsn@hku.hk