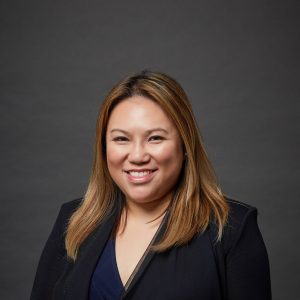 Senior Lecturer
PhD Education, University of Tasmania, Australia
MA  Teaching the English language, De La Salle University, The Philippines
BSc Commerce-Applied Corporate Management, De La Salle University, The Philippines
Michelle
is a Senior Lecturer at the Centre for Applied English Studies. She is the
project leader of the Communication-intensive Courses (CiC) initiative since it
was launched in 2018. She has a PhD in Education and has taught undergraduate
and postgraduate applied linguistic courses in different Hong Kong universities
for more than 15 years. In addition, she has had 14 years of project management
experience as she was project manager of several large-scale inter-institutional
language assessment projects and was part of the team that launched the Writing
Across the Curriculum (WAC) programme at the HK Polytechnic University. Her
research expertise is quantitative data analysis, specifically Rasch measurement, and has
published several articles in international journals on this topic as well as
academic English, diagnostic assessment, dynamic assessment of English second
language dramatic skills, and English for specific purposes (ESP) testing.
Michelle's research areas are classroom-based
assessment, diagnostic assessment, and workplace assessment. Her current
publications are books on Quantitative
Data Analysis for Language Assessment: Volumes I and II published by
Routledge.
Special Interest Groups:
Assessment
In-House Committees:
Teaching and Learning
Professional Affiliations:
International
Language Testing Association (ILTA)
European Language
Testing Association (EALTA)
Asian Association for Language Assessment (AALA)
Selected Publications / Presentations:
Raquel, M. R.
(2019). The Rasch measurement approach to Differential Item Functioning (DIF)
analysis in language assessment research. In V. Aryadoust & M. Raquel (Eds),
Quantitative Data Analysis Methods for
Language Assessment Volume I: Fundamental Techniques (pp. 105-131). London, UK: Routledge.
Lockwood, J. &
Raquel, M. R. (2019). Can subject matter experts rate the English language
skills of customer services (CSRs) at work in Indian call centres? Language Assessment Quarterly, 6(1), 87-104, doi: 10.1080/15434303.2019.1604711.
Crosthwaite, P. R., & Raquel, M.
(2019). Validating an L2 academic group oral assessment: Insights from a spoken
learner corpus. Language Assessment Quarterly, 6(1), 39-63,
doi:10.1080/15434303.2019.1572149