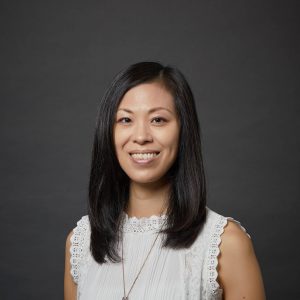 Lecturer
BBA, The Chinese University of Hong Kong
PCEd in English, The University of Hong Kong
MA in Applied Linguistics, The University of Hong Kong
Louisa worked in sales and marketing before joining The University of Hong Kong. At the University, she has taught academic and professional English to undergraduates and postgraduates from Hong Kong, China and Japan, and also workplace English to administrative and support staff of the University. At the postgraduate level, she has taught "Vocabulary Learning and Teaching" for MA in Applied Linguistics and "Lexis, Morphology and Semantics" for Postgraduate Diploma in English Studies. She has developed a range of discipline-specific courses and co-authored an academic English textbook. She is currently developing a SPOC that integrates online and face-to-face components aimed at promoting the reading of audiobooks and writing of short stories.
Other Major Administrative Roles:
Programme Coordinator, English courses for Architecture
Selected Publications / Presentations:
Loong, Y. & Chan, L.S.W. (2012). A study of vocabulary learning strategies adopted by dentistry students in Hong Kong in learning specialized dental vocabulary,  Asian ESP Journal, 8 (3), 28-49.
Chan, L., Chan, L.S.W., Legg, M., & Tsang, W. L. (2012). Academic English: Skills for success. Hong Kong: Hong Kong University Press.
Chan, L.S.W. (2005). Japanese influence on the lexicon of Hong Kong Chinese. In V.B.Y. Ooi, A. Pakir, I. Talib, L. Tan, P.K.W. Tan, & Y.Y. Tan (Eds.),  Asialex 2005: Words in Asian cultural contexts (pp. 36-40).  Singapore:  National University of Singapore.
Grants / Awards / Other Achievements:
Teaching Development Grant (2008-2010): Co-Investigator, Development and Pilot of a General University English course for the 2012 Four-year Curriculum
Small Project Funding (2009-2010): Co-Investigator, Study of the Vocabulary Learning Strategies of Dental Students in an English for Academic Purposes (EAP) course