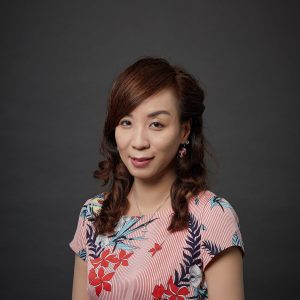 Lecturer
BA, The University of Hong Kong
MA in Applied Linguistics, The University of Hong Kong
PhD in Applied Linguistics, The University of Birmingham
Lisa has been actively involved in the teaching of a range of postgraduate and undergraduate English enhancement courses on academic and professional communication, and has extensive experience in developing corpus-based learning resources and their integration with classroom teaching. She had been the Programme Coordinator for the English courses for the Faculty of Dentistry for over 10 years, and is collaborating with the Faculty on several  research projects. As the Chair of the CAES Publicity and Outreach Committee, she leads the team to pull together the CAES mission, strategic direction, and intended outcomes. Additionally, Lisa is the Coordinator for the CAES Summer Programmes and serves on the Faculty Board of Arts. Her main research interests include: corpus linguistics, reflective writing and English for Specific Purposes.
In-House Committees:
Publicity and Outreach
Other Major Administrative Roles:
Chair, Publicity and Outreach Committee, CAES.
Coordinator, Summer Courses, CAES.
Member, Board of the Faculty of Arts, The University of Hong Kong.
Selected Publications / Presentations:
(2019). Learning the Language of dentistry: Disciplinary corpora in the teaching of English for Specific Academic Purposes. Studies in Corpus Linguistics. John Benjamins.
(2017). (with Crosthwaite, P. and Jiang, K.). "Expression of stance in learner and professional dentistry corpora". English for Specific Purposes. 
(forthcoming). (with Crosthwaite, P.). ESP in the community: A multidimensional comparison of learner and professional research reports from the dentistry discipline. In Aspects of specialised genres: Research and application: In memory of Stephen Evans. Hong Kong: Hong Kong Polytechnic University, Hong Kong.
Grants / Awards / Other Achievements:
Faculty Teaching Excellence Award, Faculty of Arts (2018-2019).
Higher Education Academy Fellow (2018).
Christopher Brumfit Ph.D./Ed.D. Thesis Award "Highly Commended", (2009).
Principal Investigator. "Enhancing a corpus-based approach to academic literacy and language learning in the fourth-year English-in-the-Discipline course in the new dental curriculum", Leung Kau Kui Research and Teaching Endowment Fund, (HK$98,725), The University of Hong Kong.(September 2011 – January 2013).
Principal Investigator. "A pilot English in the Major project with the Faculty of Dentistry", Teaching Development Grant (HK$274,305), The University of Hong Kong. (November 2008 – April 2010).
Office: Room 6.25
Telephone: 3917 7223
Email Address: lisa@hku.hk