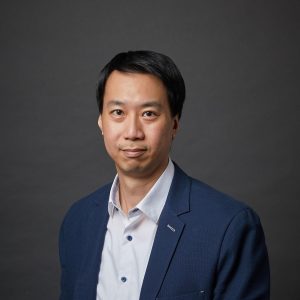 Lecturer
BSc in Chemical Engineering, University of California at Berkeley
MSc in Chemical Engineering, Stanford University
MSc in Engineering (Client/Server Computing), San Jose University
MIEEE, Institute of Electrical and Electronics Engineers
Cert. TESOL, Trinity College London
PDip in English Studies (Distinction), The University of Hong Kong
MA in Applied Linguistics (Distinction), The University of Hong Kong
PhD in Applied Linguistics (Outstanding thesis – Top 5%), The University of Hong Kong
Completing his studies in engineering at Berkeley and Stanford, Ken taught at San Jose University, and worked as an engineer and manager in engineering companies Applied Materials and Cisco Systems in Silicon Valley in the US.  His professional experience comprised R&D in engineering, project management, and supervision of junior engineers.  At CAES, Ken is currently the coordinator of English-in-the-Discipline (ED) Engineering Programme teaching and coordinating a variety of technical communication courses for various engineering departments at The University of Hong Kong.  Ken's research interests include engineering epistemology, engineering rhetoric and technical genres.  His PhD study investigates how engineering undergraduates, through their writing, develop disciplinary knowledge and arguments across genres, study levels, and sub-disciplines under various contextual influences.  He has been invited as manuscript reviewer for Journal of English for Academic Purposes and The Asian Journal of Applied Linguistics.
Ken's view on technical writing/presentation and reflection on research:
Technical writing/presentation is a technical subject.  It demands meticulous analysis, stringent procedure, delicate trade-off, and adventurous experimentation.  Most importantly, like any technical artefact/device, it should serve the end user​, not the designer.
To theorize is to categorize and to generalize at the same time.  To be able to discern the continuity between the two at the right level of abstraction is agonizingly difficult but feverishly rewarding.
Professional Affiliations:
Institute of Electrical and Electronics Engineers (MIEEE)
Institute of Electrical and Electronics Engineers Education Society (IEEEES)
Institute of Electrical and Electronics Engineers Professional Communication Society (IEEEPCS)
Other Major Administrative Roles:
Coordinator of English-in-the-Discipline Engineering Programme
Board Member of Faculty of Engineering
Board Member of Faculty of Arts
Selected Publications / Presentations:
Ho, K.L. (Jun 2018). Knowledge and Rhetoric in the Written Discourse of Engineering Internship. Paper presented at the 4th International Conference on Linguistics and Language Studies. Technological and Higher Education Institute of Hong Kong, Hong Kong.
Ho, K.L. (Dec 2017). Knowing and Arguing in Engineering Design: A Text-informed Investigation
of Undergraduate Design Discourse.  Paper presented at the International Conference on ESP, New Technologies and Digital Learning. The Hong Kong Polytechnic University, Hong Kong.
Hui, J.S.Y., and Ho, K.L.
(Mar 2015).  Addressing commonality and language specifics: Challenges
in ESP material development. Paper presented at the 50th RELC
International Conference 2015, Singapore.
Grants / Awards / Other Achievements:
CAES-funded Research Project: An investigation of students' perspective on the transferable skills in English-in-the-Discipline (ED) courses for Faculty of Engineering, 2020-2021 (Co-Investigator)
Teaching Development Grant: Enhancement of Core University English Course (CUE) through Development of eLearning Moodle Materials, 2014 – 2015 (Co-Investigator).
Stanford Fellowship and Research Assistantship Award
Office: Room 6.02
Telephone: 3917 7254
Email Address: hoken@hku.hk