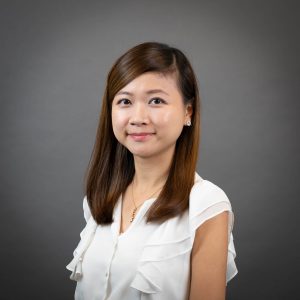 Assistant Lecturer
BA & BEd (LangEd-Eng) (First Class Honours), The University of Hong Kong
MA in Applied Linguistics (Distinction), The University of Hong Kong
Upon completion of her BA&BEd double degrees from The University of Hong Kong, Grace taught English and Language Arts at local secondary schools. She then pursued an MA in Applied Linguistics while working as a teacher trainer at the Faculty of Education, HKU. There she taught Pedagogy and Pedagogical Content Knowledge courses, supervised Professional Teaching Practicum, and served on the FELPT/LPATE team. At CAES, Grace currently teaches the undergraduate courses Core University English, Academic Communications for Business and Economics, Technical English for Electrical and Electronic Engineering, and the MA(TESOL) elective Autonomy and Language Learning. Teaching aside, Grace has a range of experiences working with the Education Bureau and the Hong Kong Examinations and Assessment Authority, as well as adjudicating competitions in the local community. Her research interests include discourse analysis, language testing and assessment, second language teaching and learning, and teacher training.
Selected Publications / Presentations:
Chang, G., & Lee, H. N. C. (2019, April). Nurturing 21st Century Skills through Community-based Experiential Learning in Teacher Education. Talk presented at the One from Hundred Thousand Social Innovation Symposium: Education for a Complex Future, The Hong Kong Polytechnic University.
Chang, K. W. G. (2018, June). A Critical Review of the
English Speaking Paper in the HKDSE Examination. Paper presented at The 16th Asia TEFL International Conference, University of Macau.
Grants / Awards / Other Achievements:
Peter Cheung Memorial Prize (Faculty of Arts, HKU)
Scholarship for
Prospective English Teachers (Education Bureau, HKSAR)
Office: Room 6.48
Telephone: 3917 2027
Email Address: gchang@hku.hk