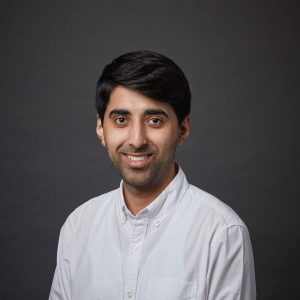 Assistant Lecturer
BA in English Studies (First Class), City University of Hong Kong
MA in Literary and Cultural Studies, The University of Hong Kong
Cert. TESOL, Trinity College London
Gagan
obtained his B.A. in English Studies from City University of Hong Kong. During
his undergraduate studies, he accumulated experience in various fields
including broadcast journalism, social media, and
language tutoring. Thereafter, he completed his M.A. in Literary and Cultural
Studies at The University of Hong Kong. Prior to joining the Centre for Applied
English Studies as an Assistant Lecturer, he worked as a research assistant for
the Hong Kong Archive of Language Learning, and English teaching assistant at
CAES. Gagan is currently teaching undergraduate courses Academic Communication for Business and Economics, Core University English, and Technical English for Computer Science. His academic interests include literary and film
studies, student autonomy and engagement, and language, culture and identity.
Selected Publications / Presentations:
Singh, G. (2018). [Review of the Book: Faces of English: Students, Teachers, and
Pedagogy, by L.C. Wong & K. Hyland]. The Asian Journal of Applied Linguistics, 5(2), 263-264.
Singh, G., Leigh, L., & Zhang, J.
(2018). The ETA Initiative: Beyond English
Language Support. Hong Kong Continuing Professional Development
Symposium conducted at The Hong Kong Polytechnic University, Hong Kong.