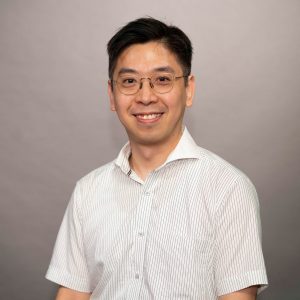 Senior Lecturer
BA (Hons) in English, The Chinese University of Hong Kong
MPhil in Applied English Linguistics, The Chinese University of Hong Kong
PhD in Linguistics, University of Pittsburgh
Derek joined CAES in Fall 2019. He is excited to teach the Centre's MA programmes in Applied Linguistics and TESOL, in addition to postgraduate thesis writing. Previously, he taught academic writing and applied linguistics at the Hong Kong University of Science and Technology, The Chinese University of Hong Kong, and the National University of Singapore. He is keen to contribute to the Centre's mission in applied linguistics teaching and research for the benefit of the HKU community and beyond.
In-House Committees:
AJAL,Engagement, Research and Impact Committee,Masters Committee
Other Major Administrative Roles:
Editor, The Asian Journal of Applied Linguistics
Selected Publications / Presentations:
Chan, D. H. L., & Shirai, Y. (In press). The role of lexical aspect in L2 acquisition of the present perfect. In M. Chan & A. Benati (Eds.), Challenges encountered by Chinese ESL learners in L2 acquisition: Problems and solutions from complementary perspectives. Springer.
Chan, D. H. L. (2020, July). Seeing research, writing, and publishing as one enterprise. Invited session speaker at The NIE International Graduate Student Webinar 2020, National Institute of Education, Nanyang Technological University, Singapore.
Chan, D. H. L. (2018). Ultimate L2 attainment and ESOL. In J. I. Liontas, M. Dellicarpini & A. Shehadeh (Eds.), The TESOL Encyclopedia of English Language Teaching (1st ed., pp.933-941). Wiley.