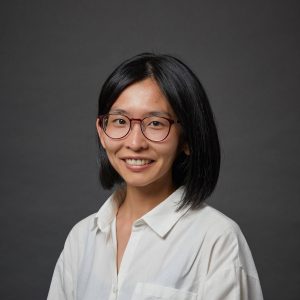 Lecturer
BA, The University of Hong Kong
MPhil, The University of Hong Kong
PhD, The University of Hong Kong
Fellow, The Higher Education Academy
Alice obtained her Bachelor of Arts in Linguistics and Translation from The University of Hong Kong. She also completed her doctoral degree in the area of language and health communication in the Centre for the Humanities and Medicine, HKU. Her main research interests include discourse analysis, medical/health communication, and health and nutrition literacy.
Special Interest Groups:
Communication in the Health Sciences
Selected Publications / Presentations:
Yau, A. H. Y., Turnbull, M., Angus, D., & Watson, B. (2020). Visualizing communication in health care. In B. Watson and J. Krieger (Eds.), Expanding horizons in health communication: An Asian Perspective (pp. 275-293). Springer. https://link.springer.com/chapter/10.1007/978-981-15-4389-0_13
Tsang, A., Fung, D., & Yau, A. H. Y. (2019). Evaluating supplementary and mainstream ESL/EFL education: Learners' views from secondary- and tertiary-level perspectives. Studies in Educational Evaluation, 62, 61-71. https://doi.org/10.1016/j.stueduc.2019.04.004
Grants / Awards / Other Achievements:
2019-2020: Mhealth. Dean's Research Fund, funded by The Hong Kong Polytechnic University, Co-Investigator.