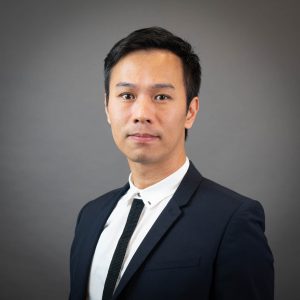 Senior Research Assistant, Part-time Assistant Lecturer
BSc, The Chinese University of Hong Kong
Trinity CertTESOL, Trinity College London
MA in English
Language Teaching, The Hong Kong Polytechnic University
Ph.D. in Linguistics, The Hong Kong Polytechnic University
Locky began his English
language teaching career immediately after he received his BSc in Computer Science
from the Chinese University of Hong Kong. While he was teaching in various commercial
English learning centres, primary schools, secondary schools, and tertiary institutions,
he continued his studies and obtained his CertTESOL at Trinity College London, and
both MA in English Language Teaching and PhD in Linguistics at the Hong Kong
Polytechnic University. He has taught corpus linguistics, computer-mediated communications,
sociolinguistics, EAP and ESP at both bachelor's and master's levels.
He specialises in linguistic
theories, the creation and development of linguistic models, corpus creation
and quantitative analysis. He has published in journals such as Corpora,
Linguistics and Human Sciences, and Language, Context and Text: The
Social Semiotics Forum. His areas of research interests are creativity, multimodality,
telecinematic discourse, Systemic Functional Linguistics, computer-assisted language learning and teaching, EAP and ESP.
At CAES, he is currently
working on an in-house Learning Transfer project and teaching Core University
English (CUE) course.
Professional Affiliations:
Member, International Systemic Functional Linguistics Association
Selected Publications / Presentations:
Law, L. (2019). When creativity meets systemic functional
linguistics: The birth of an innovative 3D model. Linguistics and Human Sciences, 12(1), 25-46. doi: https://doi.org/10.1558/lhs.29480
Law, L. (2019). Creativity and television drama: A
corpus-based multimodal analysis of pattern-reforming creativity in House M.D. Corpora, 14(2), 135-171. doi: https://doi.org/10.3366/cor.2019.0167
Law, L. (forthcoming). Creativity and multimodality: An
analytical framework for creativity in multimodal texts (AFCMT). Linguistics and Human Sciences, 14(1).
Grants / Awards / Other Achievements:
Faculty of Humanities Distinguished Thesis Award for Ph.D. Students 2018/19
Law, L. (2018). House M.D. and
creativity: A corpus linguistic systemic functional discourse analysis
approach. PhD Thesis. The Hong Kong
Polytechnic University.

Best Student
Paper Awards
Law, L.
(2018). The 'chef' and 'guests' 'new' 'tea' 'experience' – A closer look into
the Corpus of Hotel Press Release (CorHPR) (2014-present). Proceedings of The Fourth International Conference on Linguistics and
Language Studies (ICLLS 2018). Hong Kong.