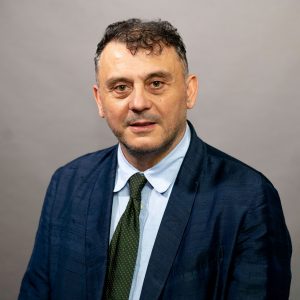 Director
Associate Professor
Dottore in Lettere & Filosofia, University of Florence
MA in Educational Management, University of Greenwich
PhD, University of Greenwich
Alessandro earned his MA and PhD at the University of Greenwich, UK. He has previously worked at the University of Greenwich, University of London, Middlesex University, University of Portsmouth, and, most recently, the American University of Sharjah. He is known for his research on how L2 learners process information and what internal strategies they use in language processing across romance and non-romance languages. Most recently his ground-breaking research on the pedagogical framework called Processing Instruction has been driven by the use of new online measurements (e.g., eye tracking, self-paced reading, reaction times) to track what happens within language learners' brains in learning contexts. Alessandro is author and co-author of several research monographs on various aspects of language learning and language teaching with noted publishers: Cambridge, Mouton de Gruyter, Bloomsbury, Multilingual Matters, Palgrave, Springer, and Routledge. His articles have appeared in high-impact and best ranked journals (Second Language Research, Language Teaching, IRAL, Language Awareness and Language Teaching Research).
Alessandro has co-ordinated national and international high-impact research projects on language learning and teaching funded by the EU, Leverhulme Trust, and British Academy. He is co-editor of a new series for Cambridge University Press called Elements in Second Language Acquisition, and Teaching and Learning English Literacy and Academic Language Skills with Bloomsbury. He is also co-editor for the journal Instructed Second Language Acquisition and general editor of the book series Bloomsbury Applied Linguistics: Research issues and Methods. He is a member of the UK-REF Panel 2021, and honorary professor in various institutions in Europe and the USA.
In-House Committees:
CAES Management Committee,Departmental Research Postgraduate,Engagement, Research and Impact Committee
Professional Affiliations:
Member of Panel (Modern Languages and Linguistics) of Research Excellence Framework (REF 2021, UK)
Visiting Professor, University of Anaheim, USA
Honorary Professor at the University of York SJ, UK
Other Major Administrative Roles:
Chair, CAES Management Committee (CMC)
Chair, Departmental Research Postgraduate, CAES
Chair, Engagement, Research and Impact Committee (ERIC)
Selected Publications / Presentations:
Benati, A. (2021). Input processing and processing instruction: The acquisition of Italian and Modern Standard Arabic. Amsterdam: Benjamins Publishing https://benjamins.com/catalog/bpa.11
Benati, A. (2021). Focus on Form. Cambridge Elements in SLA: Cambridge University Press. https://www.cambridge.org/core/elements/abs/focus-on-form/A998E7C66AB0448C974D67E338772F11
Chan, M., Benati, A. (2021). Challenges encountered by Chinese ESL learners in L2 acquisition: Problems and solutions from complementary perspectives. New York: Springer. https://www.springer.com/book/9789811653315.
Grants / Awards / Other Achievements:
A research-based approach to foreign language teaching. EU Grant. Principal Investigator, 2016-18.
New frontiers for language instruction. Louis Cha Fund for East/West Studies, The University of Hong Kong, 2021-2022.
A multi-site study on grammar acquisition: how do L2 and or L3 learners select and detect forms in language comprehension. EU research grant  (Erasmus + KA1). Co-investigator with Texas Tech, Salzburg University, and UNSW, 2020-2023.