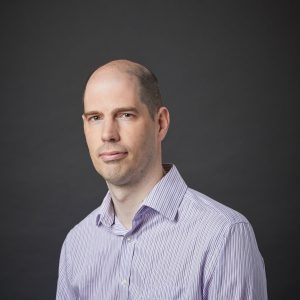 Senior Lecturer
BA European Studies and German, University of Central Lancashire
Cert. TESOL, Trinity College, London
Royal Society of Arts (RSA) Diploma in TEFL (DELTA)
MA in Applied Linguistics, University of Reading
MPhil, University of Nottingham
EdD, The University of Hong Kong
Phil taught in Slovakia, Italy and the UK, before joining The University of Hong Kong in 2005. He teaches undergraduate courses in English enhancement, postgraduate thesis writing, and teaches the Language Testing and Assessment module on the MA Applied Linguistics programme. He is also the Chair of the CAES Teaching and Learning Quality Committee (TLQC) responsible for Quality Assurance and Quality Enhancement. He was formerly the Programme Coordinator for CAES courses for the Faculty of Business and the Faculty of Law.
His main areas of interest are in language assessment, feedback and exemplars, second language writing, flipped classrooms, and EAP/ESP pedagogy. His doctoral research investigates exemplar use within higher education.
Special Interest Groups:
Assessment
Selected Publications / Presentations:
Smyth, P.D. (2019). Investigating teachers' use of exemplars:
difficulties in managing effective dialogues, Assessment in Higher Education conference, Manchester, UK.
Smyth, P.D. (2019). Sharing
exemplars effectively to help students developing their writing skills, HKCPD conference, HKUST.
Grants / Awards / Other Achievements:
Teaching Development Grant, Co-investigator: Proposal for a Pilot Project for the Development of a Business Communication Assessment Mechanism for the Faculty of Business and Economics (2007)
Office: Room 6.41
Telephone: 3917 7329
Email Address: psmyth@hku.hk