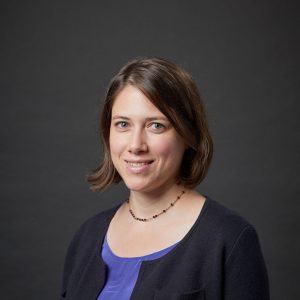 Lecturer
BA in Archaeology, Anthropology, Gender Studies, University of Sydney
MA in International Social Development, The University of New South Wales
Certificate in English Language Teaching [CELTA], Cambridge
MA in Applied Linguistics, University of Technology, Sydney
After completing her undergraduate studies in Australia, Laura taught English at a teacher training college in Changzhou. She then returned to Australia to complete her Masters in International Social Development. In 2006 she went to Vanuatu through the Australian Government's Youth Ambassadors for Development Program and worked at an English medium high school on a remote island. She moved to Hong Kong in early 2007 and taught general and business English before joining the University of Hong Kong in September 2007. Since then, she has taught EAP courses for a range of disciplines, but has mostly focused on developing and teaching courses for the Faculty of Medicine. She has served on a number of in-house committees including the Social and Welfare, Research and Professional Development and Publicity and Outreach Committees.  She is interested in the relationship between English language and globalization and how English can be taught in a way that is equitable and relevant to local contexts. She is currently the Programme Coordinator for CAES courses for the Faculty of Medicine.
Special Interest Groups:
Assessment
Other Major Administrative Roles:
Programme Coordinator for CAES courses for the Faculty of Medicine
Selected Publications / Presentations:
Boynton, S. D., Wakeland, L. J.
& Raquel, M. R. (2018). Assessment of Medical Terminology. 40th Language Testing Research Colloquium.
The University of Auckland, New Zealand.
Wakeland, L.
J. & Boynton, S. (2017). Faculty collaboration in the grading of
assessments in English courses for healthcare students at a Hong Kong
university: issues of validity and reliability. International Conference on ESP, New Technologies and Digital
Learning, Hong Kong Polytechnic University, Hong Kong.
Boynton, S.
& Wakeland, L. J. (2017). Teaching and Learning Reflective Writing Skills
for Nursing Students Whose First Language is not English. 9th AMEA Symposium: Frontiers in
Medical and Health Sciences Education. The University of Hong Kong,
Hong Kong.