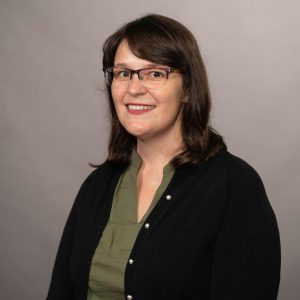 Assistant Lecturer
Trinity College Certificate & Diploma in TESOL
MA English Linguistics & Musicology, Friedrich-Schiller-University Jena (Germany)
BA, University of Houston (USA)
After completing a Bachelors degree in music in the USA, Kathryn relocated to Germany and pursued MA studies in linguistics and musicology.  Her MA thesis focused on language and music cognition.
She began teaching English in Germany and then continued teaching at the tertiary level in the UK. Since 2012 she has been teaching at tertiary institutions in Hong Kong and worked as an assessor. As a teacher, she is interested in bringing global issues to the forefront of the English language classroom.
Selected Publications / Presentations:
Davies, K. (2013). Connecting language acquisition with music acquisition: Clues for language evolution in music. Proceedings of the 7th FLC, Special Journal Issue. Hong Kong: The Hong Kong Polytechnic University.
Davies, K. (2011). Languages for mobility – Mobility for languages. Paper presented at the Teaching Methods for the EU Commission Workshop. Expolingua-Berlin, Berlin.
Grants / Awards / Other Achievements:
2015. RTHK Community Involvement Broadcasting Service (CIBS) grant award ($97,000HKD) to develop 13-episode "Green Hong Kong" radio show.