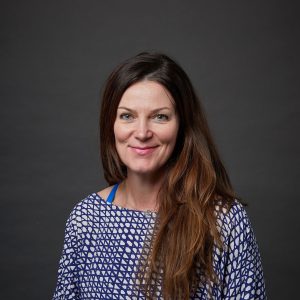 Lecturer
BA (Hons.) in Textile Design, Winchester School of Art
Cert.TESOL – Teaching English to Speakers of Other Languages, Trinity College, London
Dip.ELT – English Language Teaching, British Council, Turkey
Cert. in the Skills of Teacher Training, British Council, Turkey
MEd in Teaching English to Speakers of Other Languages (TESOL), The University of Edinburgh, UK
MA in Museum Studies, Leicester University, UK (High Distinction)
MA in The Classical Mediterranean, Leicester University, UK (2021-2023, in progress)
Ashley has been working in the field of English language teaching and training since 1995 in Turkey, Hong Kong and China. Her Hong Kong experience includes working for a private Hong Kong based Business English company, The Centre for Professional and Business English (CPBE) at The Hong Kong Polytechnic University (PolyU) and The Centre for Language in Education (CLE) at The Hong Kong Institute of Education (HKIEd). She has also worked extensively as a part-time assessor, marker and exam setter for the Hong Kong Examinations and Assessment Authority (HKEAA), exam setter for the HK Government, and as a teacher trainer for the Faculty of Education, The University of Hong Kong (HKU) on School-Based Assessment (SBA).
Most of Ashley's work in Hong Kong and Turkey has been with young professionals, in-service and pre-service teachers, and university undergraduates. Her main areas of professional interest are in EAP/ESP, teacher education and teacher autonomy, formative language assessment and feedback, opportunities for student autonomy, and learning environments/spaces.
At CAES, HKU, she has been the Events Running chair for the last 10 years for local symposiums, international conferences and most recently in 2021, the first HK CPD HUB Virtual Conference.
Other Major Administrative Roles:
Equal Opportunities Officer CAES (Female)
 Coordinator: CAES9721 Academic Communication for Nursing Students
Selected Publications / Presentations:
Hazell, A. & Lavender, H. (2017). Peer Tutoring: Reflective Knowledge Building and Beyond. 2017 International Conference on Education, The Clute Institute, New York
Hazell, A. & Lavender, H. (2017). Establishing Peer Learning in an ESL Setting: Success and Challenges. Boğaziçi University School of Foreign Languages 1st ELT Conference. Towards Higher Education (THE), Bridging the Gap. Boğaziçi University, Istanbul, Turkey
Hazell-Yildirim, A. & Hoffman, E. (2010). The Power of Podcasts: A Tool to Improve Listening Skills and Empower Learners. In N. Ashcraft & A. Tran (eds.), Teaching Listening: Voices from the Field (pp.115-132). Alexandria, VA: TESOL Publications.
Grants / Awards / Other Achievements:
Teaching Development Grant: Co-Investigator, Promoting Autonomy by Employing Pedagogical Strategies in the Language Classroom (2010-2011) http://www.learner-autonomy.org/Home.html
Education Research Grant: Co-Investigator, Diagnostic English Language Tracking Assessment (DELTA) writing project (2011-2013)
Undergraduate Committee (UGC) Funding Scheme for Teaching and Learning (2016-2019 Triennium): Project Leader, Enhancing the Use of English on Campus: An Extension of CAES' English Teaching Assistant (ETA) Initiative