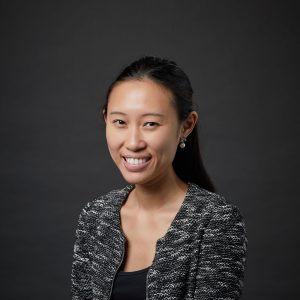 Assistant Lecturer
BA in English Language and Literature, Hong Kong Baptist University
BEd in English Language Teaching, Hong Kong Baptist University
MA in Literary Studies, University of Waterloo
TESOL, University of Queensland
Born in Hong Kong, Airlie immigrated to Canada at a young age. Whilst finishing her double degree in BA & BEd at Hong Kong Baptist University, she spent her summers as editorial interns at two travel guide book and magazine publishing houses. Upon graduating she moved and worked in Melbourne, Australia teaching English before returning to Hong Kong where she taught English as well as coached debating in various institutions.
Whilst obtaining her MA in English at University of Waterloo, she was also a teaching assistant for Business Communications. Thereafter she became a lecturing fellow at City University of Hong Kong teaching University English, Business English, Literature in Our Lives, Asian Literature and Shakespeare the Genius. At CAES, Airlie mainly teaches Core University English, English-in-the-Discipline Arts Courses such as Academic English Literary Studies, Academic English Language Studies as well as Academic Communications for Business and Economics. She also teaches the Creative Writing SPOC.
Airlie's research interests include Victorian literature and its relevance to the twenty-first century's digital media as well as literacy pedagogy through education technology.
Special Interest Groups:
Genres
Professional Affiliations:
Grants / Awards / Other Achievements:
Shakespearean Conference Grant McMaster University 2015
OGS Scholarship from University of Waterloo 2014