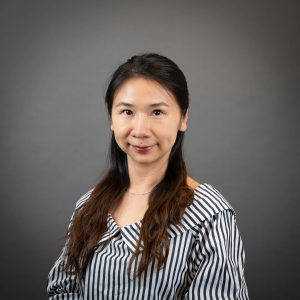 Senior Research Assistant
BA, Hunan Normal University, China
MA, Sichuan International Studies University, China
PhD, Washington State University, USA
Xue has been an English teacher for 13 years, supporting the education of language learners at various levels from diverse backgrounds. Her research seeks to explore how learners' individual difference variables mediate their language learning, Currently, she is investigating the impact of language course on student learning at CAES.
Professional Affiliations:
Member of American
Educational Research Association (AERA)
Selected Publications / Presentations:
Zhang. X., & Ardasheva, Y. (2019). Sources
of self-efficacy in English public speaking domain. English for Specific Purposes. 53,
47-59. doi:10.1016/j.esp.2018.09.004
Zhang, X., Ardasheva,
Y., Egbert, J. & Ullrich-French, S. C. (2019). Building assessments for self-efficacy
in English public speaking self-efficacy in China. The Asia-Pacific Education Researcher. 28(5),411-420. doi:10.1007/s40299-019-00441-9
Ardasheva, Y., Carbonneau, K. J., & Zhang, X. (2019). Factor analysis and statistical modeling in applied linguistics: Current
issues and possibilities. In J. McKinley & H. Rose (Eds.), Routledge
handbook of research methods in applied linguistics. New York, NY: Routledge.
Grants / Awards / Other Achievements:
Winner of the Travel Support Grants,  the National Federation of Modern Language Teachers Associations (NFMLTA) and the Modern Language Journal, 2019,
USA.
Winner
of the 2018 Deborah T. Killinger
Scholarship, College
of Education, Washington State University.
Winner of
the 2017 Arnold and Julia Greenwell
Memorial Scholarship for Social Sciences and Humanities, Graduate School, Washington State University, USA.