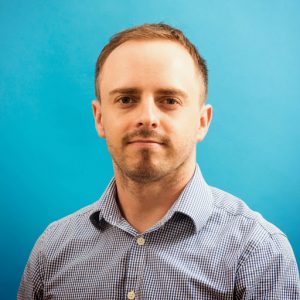 Honorary Assistant Professor
MA TESOL, Institute of Education, University of London
M.Phil English and Applied Linguistics, University of Cambridge
Ph.D. English and Applied Linguistics, University of Cambridge
Peter is a Senior Lecturer in the School of Languages and Cultures at the University of Queensland, Australia (since 2017), having formerly been an assistant professor at the Centre for Applied English Studies (CAES), The University of Hong Kong (since 2014). He holds an MA TESOL from the University of London and an M.Phil/Ph.D in applied linguistics from the University of Cambridge.
Peter's areas of research and supervisory expertise include corpus linguistics and the use of corpora for language learning (known as 'data-driven learning'), as well as English for General and Specific Academic Purposes. He has published in leading journals including Language Learning, Corpus Linguistics and Linguistic Theory, Studies in Second Language Acquisition, Journal of English for Academic Purposes, English for Specific Purposes, Computer-Assisted Language Learning, ReCALL, System, Journal of Second Language Writing, IRAL and the International Journal of Learner Corpus Research, as well as a collaboration with international scholars published in the Proceedings of the National Academy of Sciences (PNAS).
He is the author of the monograph 'Learning the language of Dentistry: Disciplinary corpora in the teaching of English for specific academic purposes' as part of Benjamins' Studies in Corpus Linguistics series (with Lisa Cheung, published 2019), as well as the edited volume 'Data Driven Learning for the Next Generation: Corpora and DDL for Pre-tertiary Learners' (published 2019) with Routledge.
His previous work experience includes consultancies and editorial positions with publishers including Cambridge University Press (CUP), and he is a co-author on CUP's latest IELTS series 'Mindset for IELTS' (Level 1 & 2). Peter is also currently serving as the corpus linguistics section editor for Open Linguistics (ISI-ESCI) – an open access linguistics journal from De Gruyter.
Selected Publications / Presentations:
Crosthwaite, P. R. (2019). Definite article bridging relations in L2: A learner corpus study. Corpus Linguistics and Linguistic Theory, 15 2: 297-320. doi:10.1515/cllt-2015-0058
Mao, S. S. & Crosthwaite, P. (2019). Investigating written corrective feedback: (Mis)alignment of teachers' beliefs and practice. Journal of Second Language Writing, 45 46-60. doi:10.1016/j.jslw.2019.05.004
Kim, C. & Crosthwaite, P. (2019). Disciplinary differences in the use of evaluative that: expression of stance via that-clauses in business and medicine. Journal of English for Academic Purposes, 100775. doi:10.1016/j.jeap.2019.100775