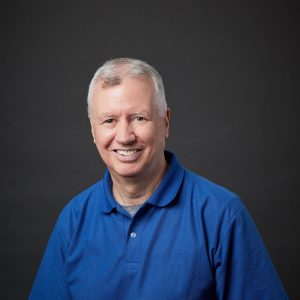 Honorary Assistant Professor
PhD (Applied Linguistics), The University of Melbourne, Australia
MEd (TESOL), Queensland University of Technology, Australia
Grad. Cert Ed (TESOL), Queensland University of Technology, Australia
BA, Macquarie University, Australia
Michael has taught TESOL and Applied Linguistics since 1991 in various language schools and universities in Hong Kong, Taiwan and Australia. He has a PhD from the University of Melbourne, Australia, where his thesis examined second language listening pedagogy. Since joining HKU, in 2014 as an assistant professor, he has taught a variety of undergraduate and post-graduate courses and supervised graduate students' theses. At HKU he teaches the following post-graduate courses: Second Language Acquisition; Teaching Phonology; Teaching Writing in a Second Language; and Introduction to Thesis Writing. His main administrative roles at HKU are as Chair of the Research Postgraduate Committee, and Admissions Advisor for the PhD, MPhil programs. In relation to his research, he has continued to study various aspects of second language (L2) listening (including processes, pedagogy, curriculum and research methods), and has recently broadened his research focus to also include L2 learners' processing of captioned video, and L2 pronunciation instruction.
Professional Affiliations:
British Association of Applied Linguistics (BAAL)
International Association of Applied Linguistics (AILA)
Consortium for Research on Language Policy and Practice (CRLPP), Faculty of Education, The University of Hong Kong
Selected Publications / Presentations:
Yeldham,
M. (2018). Does the presence of formulaic language help or hinder second language listeners' lower-level processing? Language Teaching Research. (Advance online publication). doi:10.1177/1362168818787828
Yeldham, M. (2018). Viewing L2 captioned videos:
What's in it for the listener? Computer Assisted Language Learning, 31(4), 367-389. doi:10.1080/09588221.2017.1406956.
Yeldham, M. (2017).
Techniques for researching L2 listeners. System, 66, 13-26. doi:10.1016/j.system.2017.03.001.
Grants / Awards / Other Achievements:
Yeldham, M. (2017). Remediating Chinese EFL speakers' pronunciation difficulties. The University of Hong Kong. Internal Seed Fund for Basic Research.
Yeldham, M. (2014). The Influence of formulaic language on L2 listening in extended discourse. Taiwan Ministry of Science and Technology. External Research Grant. MOST 103-2410-H-030-075.
Yeldham, M. (2013). L2 listener recognition of content and function words. Taiwan National Science Council. External Research Grant.  NSC 102-2410-H-030-034.